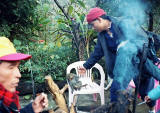 The people at the guest house had a pet monkey. They said he first started to approach them because they cooked up some delicious mushrooms and he wanted to eat them.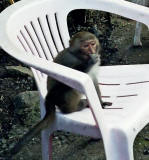 Monkey closeup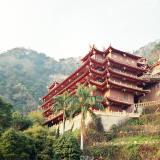 The first temple you see at Shitoushan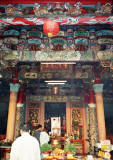 Detail of a Daoist temple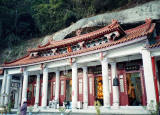 A Buddhist temple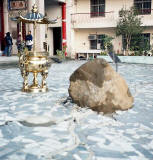 A boulder, fallen from the cliffs above the temple. It's been in this position for at least a year.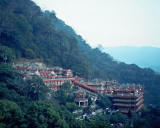 Looking down at a temple complex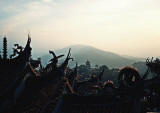 Roofs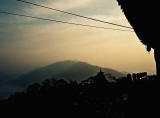 Dusk